Mitsubishi Oil Change Services in Birmingham, AL
When you want to get 100,000 miles or more from your vehicle, engine care and protection are essential. That's where regular oil change service comes in. At Birmingham Mitsubishi, we provide certified oil change services for all Mitsubishi vehicles. Trust us to deliver quick service that provides the highest level of protection for your engine. If you are located in the Birmingham, AL area, then allow us to be your trusted oil change team of choice.
Certified Oil Changes Services We Offer:
Full Synthetic - Fully synthetic engine oil lasts considerably longer than conventional oil; it also keeps your engine cleaner and flows better in both hot and cold conditions.
Conventional - Made from refined crude oil, conventional engine oil keeps your engine's moving metal components lubricated so that they will not be damaged by friction.
Semi-Synthetic - This special blend of conventional and synthetic oil can provide some of the benefits of both: it's less expensive than full synthetic oil, but keeps your engine cleaner than conventional.
Diesel - If your vehicle has a diesel engine, it will require a special oil that has a different viscosity than oil meant for gas engines, as well as additional anti-wear additives.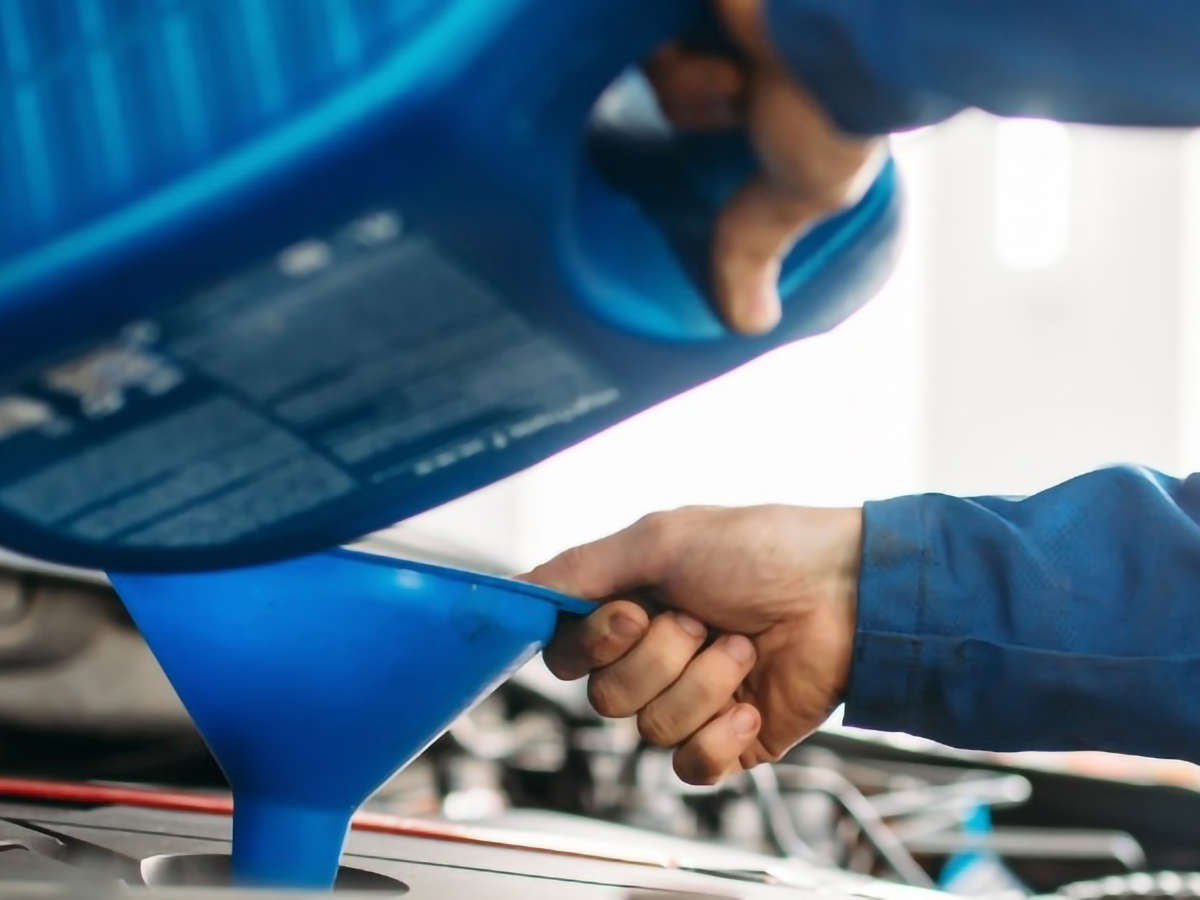 Mitsubishi Oil Change Services Near Alton, Tarrant, and Trussville, AL
At our service center, we provide certified oil change service that is designed to provide lasting protection for your engine. We proudly offer conventional, semi-synthetic, and synthetic oil change services. With each oil change, we provide an oil filter replacement along with a multi-point inspection service. To ensure that your Mitsubishi is well taken care of, we complete all work up to the manufacturer's certified standards, and we also use OEM parts and engine oil. It is recommended that your vehicle receive its oil change service every 3,000 to 7,500 to maintain peak protection and performance. If you notice that your vehicle is not responding to what you are used to, then be sure to schedule your oil change service today. Old engine oil can lead to several issues, including sluggish response, decreased fuel efficiency, and excessive engine parts wear. We are ready to be your pro-choice when it comes to Mitsubishi oil change services.
Schedule Service
Mitsubishi Oil Change Services at Birmingham Mitsubishi
We make it easy for your to get great service from start to finish. That's because we provide lots of popular amenities that make your visit a breeze. Relax in our comfortable waiting area and enjoy the latest shows on our high-definition TVs. Want to grab a bite to eat or a drink? You can find popular snacks and beverages at our service center vending machines. Finally, we have newspapers and magazines available for your reading pleasure. You can schedule your oil change service online or by phone at Birmingham Mitsubishi. Don't wait. We are located in the Birmingham, AL area and we are conveniently located for drivers from the Trussville, Irondale, Tarrant, and Alton, AL regions. Be sure to ask about our Mitsubishi oil change coupons.